Steel Slingshot Balls/Pellets
$9.99
High-quality slingshot pellets that are perfectly symmetrical so they will not be the reason they may warp in the wind.
Product Specifications:
Material: Steel
Quantity: 100pcs
Sizes to choose from: 4mm/5mm/6mm diameter
Need a sturdy slingshot? Click Here.
This product has limited quantities and will be removed from the store when it is sold out! Get yours before they are gone.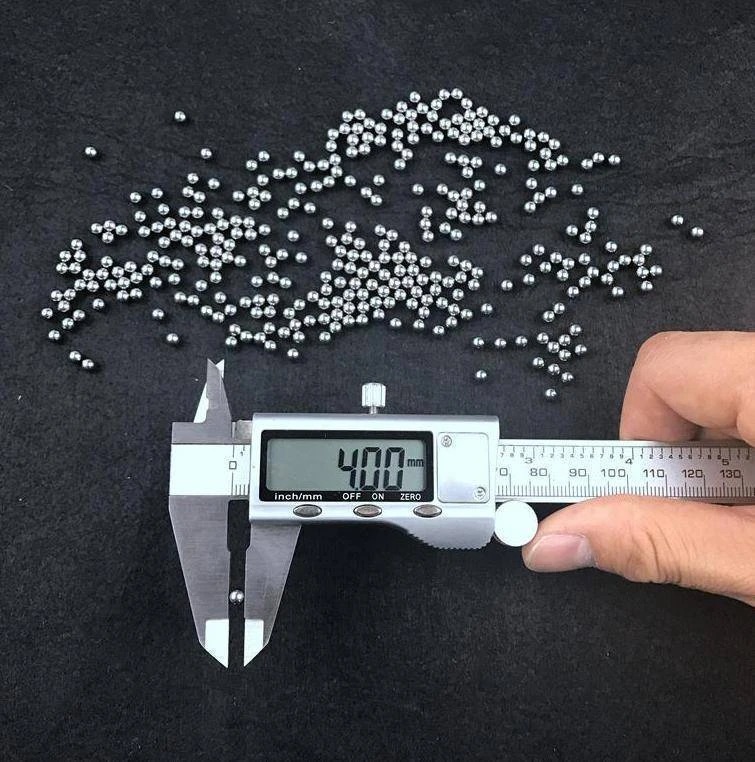 Product Safety Disclaimer: 
We do not accept any responsibility or liability for misuse of this or any other product. All our products are extensively tested to comply with rigorous and strict QC standards. We recommend proper supervision as we cannot be held liable for misuse or accidents.
Steel Slingshot Balls/Pellets
Steel Slingshot Balls/Pellets
Description

High-quality slingshot pellets that are perfectly symmetrical so they will not be the reason they may warp in the wind.

Product Specifications:

Material: Steel
Quantity: 100pcs
Sizes to choose from: 4mm/5mm/6mm diameter

Need a sturdy slingshot? Click Here.

This product has limited quantities and will be removed from the store when it is sold out! Get yours before they are gone.

Product Safety Disclaimer: 

We do not accept any responsibility or liability for misuse of this or any other product. All our products are extensively tested to comply with rigorous and strict QC standards. We recommend proper supervision as we cannot be held liable for misuse or accidents.

Reviews