Emergency Water Filter Straw
$21.99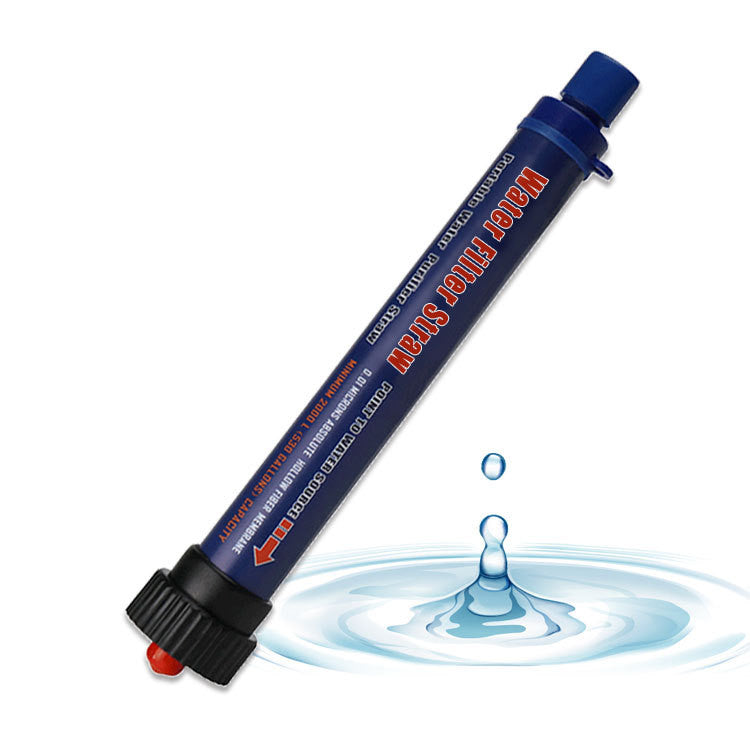 The wild drinking straw can effectively remove harmful substances such as particles, impurities, organic pollutants, and the like in the water so that the water becomes cleaner and the taste is purer. The high-tech sterilization medium unique to our factory-polyiodic resin can instantly kill all kinds of germs and viruses harmful to human health in water, including harmful microorganisms such as germs, viruses, harmful bacterial spores, algal spores, red worms and the like. The sterilization rate of 99.99% solves all kinds of drinking water safety problems caused by unsanitary drinking water. 
In an emergency where you are unable to find clean and sanitary water sources in the wild, Water Filter Straws are the necessary survival tool to keep hydrated.
This product has limited quantities and will be removed from the store when it is sold out! Get yours before they are gone.
Emergency Water Filter Straw
Emergency Water Filter Straw

Description

The wild drinking straw can effectively remove harmful substances such as particles, impurities, organic pollutants, and the like in the water so that the water becomes cleaner and the taste is purer. The high-tech sterilization medium unique to our factory-polyiodic resin can instantly kill all kinds of germs and viruses harmful to human health in water, including harmful microorganisms such as germs, viruses, harmful bacterial spores, algal spores, red worms and the like. The sterilization rate of 99.99% solves all kinds of drinking water safety problems caused by unsanitary drinking water. 

In an emergency where you are unable to find clean and sanitary water sources in the wild, Water Filter Straws are the necessary survival tool to keep hydrated.

 

This product has limited quantities and will be removed from the store when it is sold out! Get yours before they are gone.

Reviews