Multifunctional Water Bottle Carabiner with D-Ring Hook
$8.99
A custom design that is convenient for traveling, fishing, hiking, outing, exploring, walking, or other outdoor activities. 
The strong carabiner clip can be used to securely attach water, soda, or other bottles to your bike, tractor, motorcycle, golf bag, belt, belt loop or any other place you can imagine. Snuggly fits around the neck of a 12 oz cola shaped bottle. Just clip and go!
Specification: full length of approx. 15CM, rubber width 4CM; Ribbon length 6CM+ width 2CM;D type quick hanging length 5.5cm + width 3CM
Material: D type quick hanging: aluminum alloy + nylon woven
Usage: Set on the bottleneck of a water bottle (or other bottles), then hang on bag or belt for convenience. Use a little force to pull the rubber mouth over a can or water bottle. Rubber is elastic, with a little force it can be covered.
NOT TO BE USED FOR CLIMBING!
This product has limited quantities and will be removed from the store when it is sold out! Get yours before they are gone.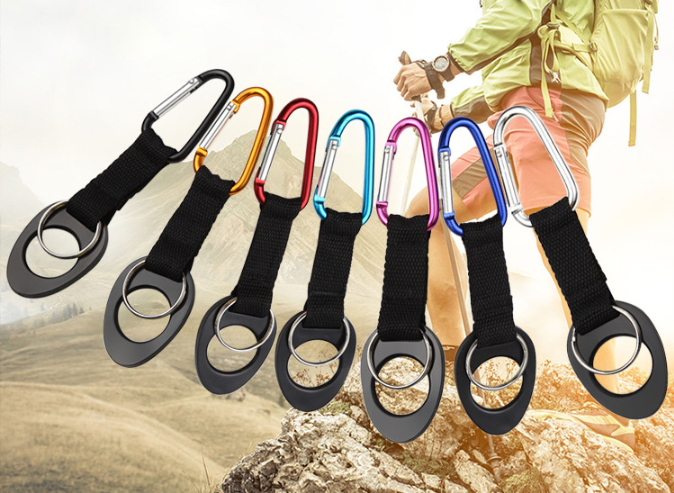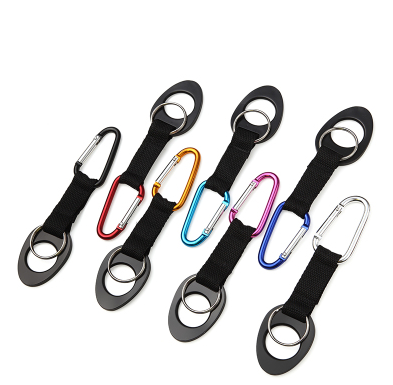 Multifunctional Water Bottle Carabiner with D-Ring Hook
Multifunctional Water Bottle Carabiner with D-Ring Hook

Description

A custom design that is convenient for traveling, fishing, hiking, outing, exploring, walking, or other outdoor activities. 

The strong carabiner clip can be used to securely attach water, soda, or other bottles to your bike, tractor, motorcycle, golf bag, belt, belt loop or any other place you can imagine. Snuggly fits around the neck of a 12 oz cola shaped bottle. Just clip and go!

Specification: full length of approx. 15CM, rubber width 4CM; Ribbon length 6CM+ width 2CM;D type quick hanging length 5.5cm + width 3CM
Material: D type quick hanging: aluminum alloy + nylon woven
Usage: Set on the bottleneck of a water bottle (or other bottles), then hang on bag or belt for convenience. Use a little force to pull the rubber mouth over a can or water bottle. Rubber is elastic, with a little force it can be covered.
NOT TO BE USED FOR CLIMBING!

This product has limited quantities and will be removed from the store when it is sold out! Get yours before they are gone.




Reviews